Two Convenient Locations to Serve You!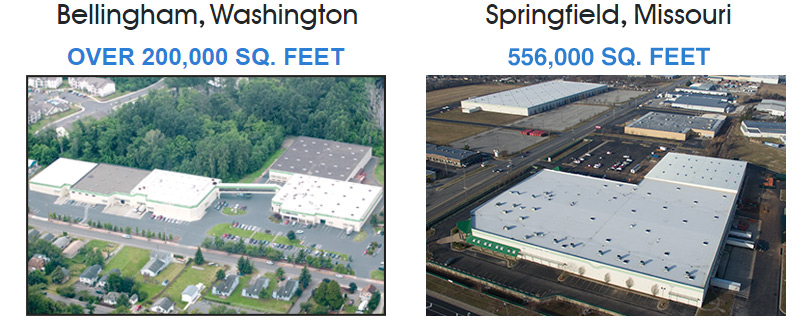 Each showroom location is packed with thousands of products, but please check Grizzly.com to make sure we have all the items you are looking for in stock before you hook up your trailer to come visit!
Our corporate headquarters occupies over 10 acres with 260,000 square feet for warehouse and office space. The facility is conveniently located in Bellingham, Washington. The showroom is 9,000 square feet filled with woodworking machines, metalworking machines, and accessories. Click HERE for a panoramic view of our showroom.

Washington Showroom
1821 Valencia St.
Bellingham, WA 98229
Monday - Friday 8:30 AM - 5:00 PM
Our Missouri facility is conveniently located in Springfield, Missouri. The showroom boasts over 38,000 square feet filled with woodworking machines, metalworking machines, and accessories. Click HERE for a panoramic view of our Missouri showroom. The address is listed below
Missouri Showroom
1815 W. Battlefield Rd.
Springfield, MO 65807
Monday - Saturday 8:30 AM - 6:00 PM
Our showrooms and offices are closed on the following holidays:
New Year's Day
Memorial Day
Independence Day
Labor Day
Thanksgiving Day
Christmas Day